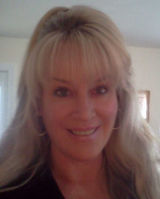 WELCOME to Lisa Gibson Law, and Legal Office Services, a Paralegal and Litigation Support service since 1988. I provide Paralegal Support, Litigation Support, Legal Assistance Support, Traditional Legal Secretarial Support, Administrative Support, Writing and Correspondence Services and Notary Public Services to law firms, both large and small, sole practitioners, governmental agencies and non-legal private businesses. Lisa Gibson Law and Legal Office Services is certified through the State of Maryland, Department of Transportation, as an MBE/DBE/SBE woman-owned business, and is certified to work for the State and Federal Government. I have a Bachelor's Degree in Paralegal Studies from UMUC; an Associates in Arts Paralegal Degree, and Paralegal Certification from PGCC, with 32+ years professional legal work experience. My emphasis is in Family Law; however, I am also proficient with Civil Litigation, Personal Injury, Criminal Law, and many other areas. This is my passion, and I am doing what I love to do.
THE NEW NORMAL. The legal community has changed since I began in 1988, but one thing that has remained the same is my commitment to excellence by providing my clients with a top notch work product. The current pandemic situation has made many things difficult for us all, however, getting your work done professionally and timely has never been easier! If there is a light at the end of the proverbial tunnel, one good thing that has happened in the midst of all of this adversity is the ability to work from almost anywhere. This is our new normal! Most attorneys, law firms, businesses and government agencies have all had to learn to reinvent the way they do business, including investing in their employees to work from a non-traditional office setting. I have been successfully providing top notch support from a non-traditional office setting since 1988. I know how to help you keep the work flowing, and your business thriving by providing you the expert support that you need professionally, expertly and timely.
HOW IT WORKS. I provide support as much-or as little-as you need, including daily, weekly, monthly, only for special projects, overflow work, and on an "as-needed" basis. I am not an Employment Agency, or a Temp Agency. There is no middle man. I charge an affordable hourly rate, so there are no fees, payroll taxes, sick leave, health insurance or vacation pay to me of any kind. It couldn't be easier. Take a look at my Services page and contact me with any questions, request references, or to schedule your work. These are challenging times, but getting your work done doesn't have to be one of them.