Photo Credits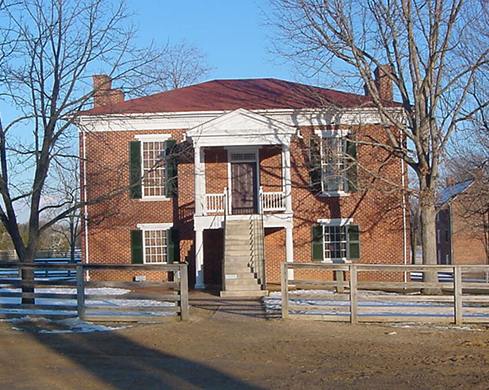 APPOMATTOX COURT HOUSE
Patrick Schroeder
Historian, Appomattox Court House
National Historical Park
The original courthouse was constructed from 1846-47 and served as the county seat of Appomattox County until it burned in February 1892.
In 1963-64 the courthouse was reconstructed for use as the National Historical Park Visitor Center.
Neither Lee nor Grant entered the courthouse building at the time of the surrender. Since it was Palm Sunday, the courthouse was closed. The surrender meeting occurred at the nearby McLean House.